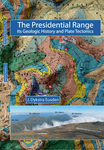 Department or Program
Geology
Description
The complete hiker's guide and map to the bedrock geology of the Presidential Range, New Hampshire —

This guide and its accompanying geologic map describe the bedrock geology and plate tectonic history of the Presidential Range, the highest peaks in the northeastern United States. The color illustrations and writing style make this accessible to all enthusiasts of the mountains. The map (21.5 x 28) shows the bedrock geology and highlights locations where hikers may view key exposures of bedrock in the field.
Recommended Citation
Eusden, J. Dykstra, 2010, The Presidential Range: Its Geologic and Tectonic History; Durand Press, Lyme, New Hampshire, 62 p and 1:20,000 map.
Copyright Note
This is the author's version of the work. This publication appears in Bates College's institutional repository by permission of the copyright owner for personal use, not for redistribution.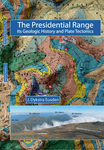 Included in
COinS