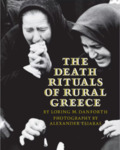 Title
The Death Rituals of Rural Greece
Department or Program
Anthropology
Description
This compelling text and dramatic photographic essay convey the emotional power of the death rituals of a small Greek village — the funeral, the singing of laments, the distribution of food, the daily visits to the graves, and especially the rite of exhumation. These rituals help Greek villagers face the universal paradox of mourning: how can the living sustain relationships with the dead and at the same time bring them to an end, in order to continue to live meaningfully as members of a community? That is the villagers' dilemma, and our own. Thirty-one moving photographs (reproduced in duotone to do justice to their great beauty) combine with vivid descriptions of the bereaved women of "Potamia" and with the words of the funeral laments to allow the reader an unusual emotional identification with the people of rural Greece as they struggle to integrate the experience of death into their daily lives.


Loring M. Danforth's sensitive use of symbolic and structural analysis complements his discussion of the social context in which these rituals occur. He explores important themes in rural Greek life, such as the position of women, patterns of reciprocity and obligation, and the nature of social relations within the family.
Publisher
Princeton University Press
Recommended Citation
Danforth, L.M. 1982. "The Death Rituals of Rural Greece." Princeton: Princeton University Press.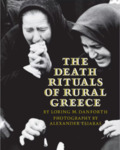 COinS