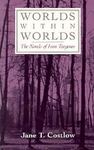 Title
Worlds within Worlds: The Novels of Ivan Turgenev
Department or Program
Environmental Studies
Files
Download Chapter One: Rhetoric and Sincerity (1.3 MB)
Description
The novelist Ivan Turgenev (1818-1883) is known primarily as a chronicler of his age and crafter of elegant prose--like the simplest painting of daily artifacts, his works have pleased partly because they shape a recognizable world and partly because their form gives to the content its resonant signifying power. Here Jane Costlow accounts for both the historicity and aesthetic elegance of Turgenev's realist novels in close readings of Rudin, A Nest of Gentry, On the Eve, and Fathers and Children, all written between 1855 and 1861. Each essay focuses on a particular aspect of Turgenev's art as it relates to his human and aesthetic concerns. This study challenges traditional views of Turgenev as an objective recorder of his times, suggesting that the engaging qualities of his novels lie less in their historicity than in the lyricism and aesthetic consciousness with which he shaped his narratives. Costlow explores the lyric meditation, pastoral longing, and unspoken emotion that are the hallmarks of Turgenev's prose and that make up his "worlds within worlds," the realms of his novels that elude the historical. Throughout she demonstrates how the aesthetics of constraint and understatement mask the author's awareness of limitation and complexity in human experience. By stressing the enigmatic and challenging qualities of his works, Costlow exposes Turgenev to revealing new readings.
Publisher
Princeton University Press
Recommended Citation
Costlow, J. T. (1990). Worlds within worlds: The novels of ivan turgenev. Princeton, N.J: Princeton University Press.
Copyright Note
This is the publisher's version of the work. This publication appears in Bates College's institutional repository by permission of the copyright owner for personal use, not for redistribution.
Required Publisher's Statement
The content is copyrighted and may not be further distributed, reproduced, or disseminated without the formal permission of Princeton University Press.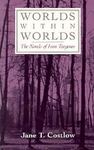 COinS