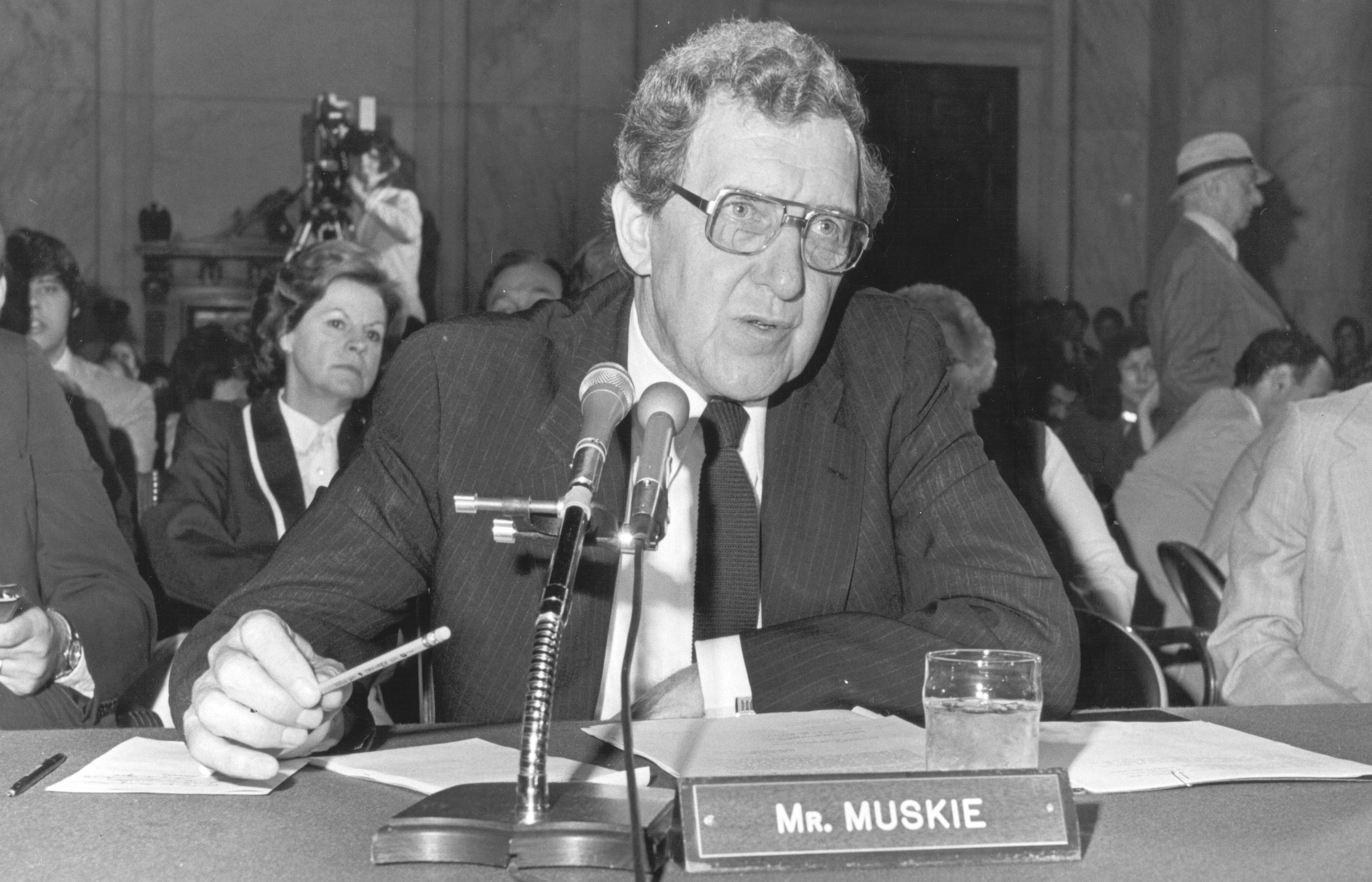 Document Type
Oral History
Publication Date
2-28-2001
Abstract
Howard Henry Baker, Jr. was born in Huntsville, Tennessee on November 15, 1925. His father was a Congressman from Tennessee, and his mother died when he was eight. He attended Tulane University, and graduated from the University of Tennessee Law College in 1949. He served in the Navy from 1943 to 1946. In 1964, he unsuccessfully ran for the United States Senate. He was successful on his second attempt in 1966, being elected as a Republican. He
served from 1967 to 1985, was Minority Leader from 1977 to 1981, and Majority Leader from 1981 to 1985. He served on the Environmental Protection and Public Works Committees. In 1980, he ran unsuccessfully for the Republican presidential nomination. He served as Chief of Staff to Ronald Reagan from 1987-1988 and as Ambassador to Japan 2001-2005.
Use Restrictions
Copyright Bates College. This transcript is provided for individual Research Purposes Only; for all other uses, including publication, reproduction and quotation beyond fair use, permission must be obtained in writing from: The Edmund S. Muskie Archives and Special Collections Library, Bates College, 70 Campus Avenue, Lewiston, Maine 04240-6018.
Recommended Citation
Nicoll, Don, "Baker, Howard H. oral history interview" (2001). Edmund S. Muskie Oral History Collection. 15.
https://scarab.bates.edu/muskie_oh/15