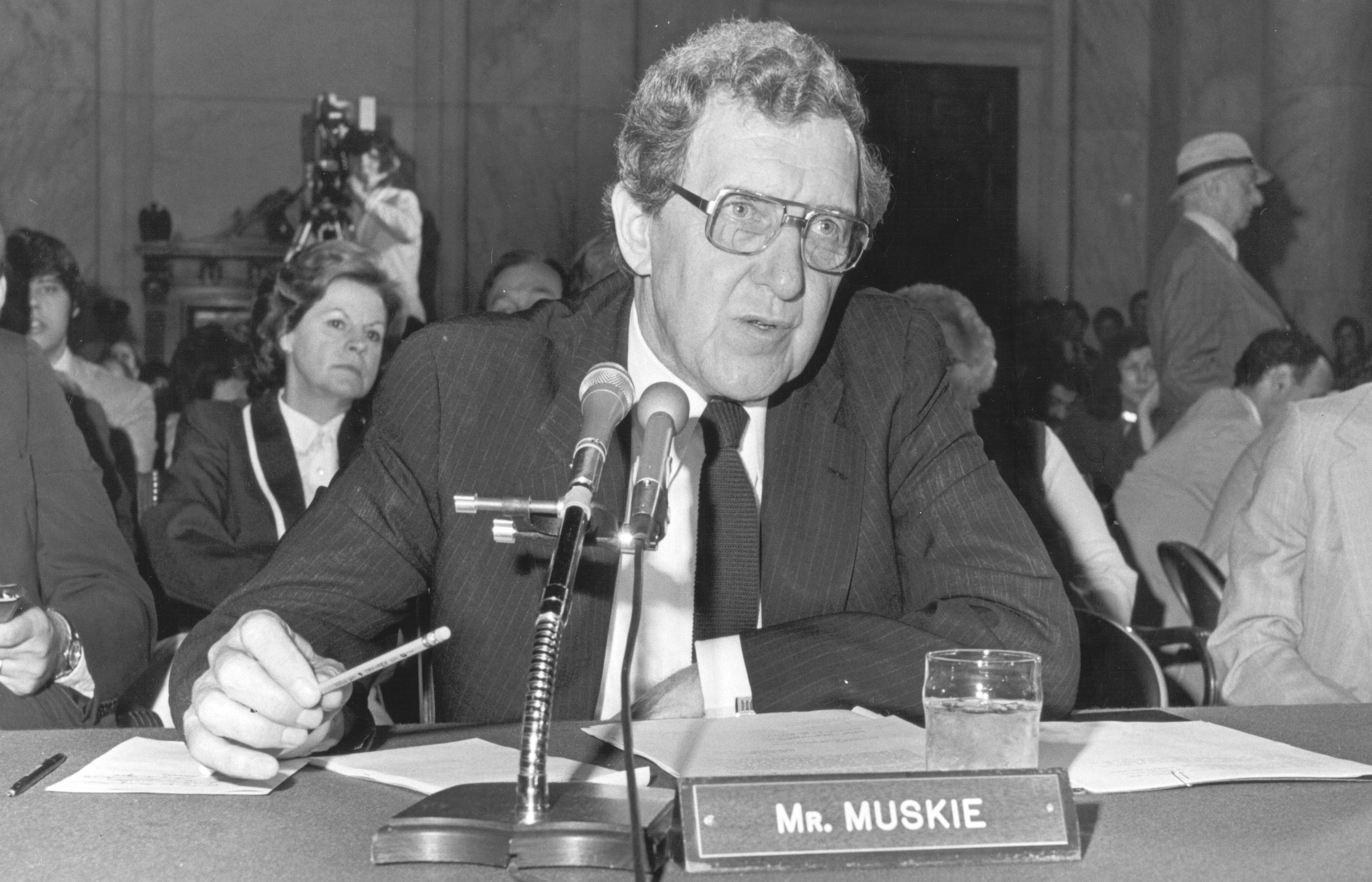 Document Type
Oral History
Publication Date
3-14-2000
Abstract
Arlene Pomeroy was born in 1918. Both of her parents were Republicans. Her mother, the daughter of a dairy farmer, was born in the Stevens Mills area of Auburn. Her father was born in the Norway area and worked in the shoe factories. She worked in shoe factory offices. She married Charles Pomeroy (see biographical note below) in 1936 and they were married for 58 years until his death. They had four children, two girls, including Charlene, and two boys. They lived in Auburn until 1948. She was most active in the Democratic party during the late 1930s and early 1940s, specifically during Louis Brann's bid for Governor. She was a Committeewoman for Androscoggin County, and the secretary for the Democratic State Committee. She volunteered for various Muskie campaigns, most notably the 1954 gubernatorial campaign.
Charles "Charlie" Pomeroy was active in Democratic politics from the time that he was 17 or 18 years old. He roomed with Tom Delahanty. They also attended Columbia University law school in Washington together. His father (Charles, Sr.) was part of the Maine Democratic Committee. He was the Chair of Auburn City Committee. He was also the Probation Officer for Androscoggin County. His father and mother were R. N.s who met in Detroit, Michigan.
Charles worked in the office of Fred Lancaster and the office of Brann & Isaacson. He was active in Brann's gubernatorial campaign. He was an Auburn city solicitor. In 1942 he worked in the Office of Price Administration. He joined the Navy in 1944. He worked for the Office of Price Stabilization in Boston during the late forties. He was a Referee in Bankruptcy at that time they moved to Portland. He was appointed to the Superior Court in 1956. Governor Curtis elevated Pomeroy to the Supreme Court in 1969. In 1980 he was chair of the Indian Tribal State Commission. He retired from the court in 1980 and moved to Florida. He taught George Mitchell for one semester of law school in Portland.
The daughter of Charles and Arlene Pomeroy, Charlene Kinnelly was born in Auburn, Maine. She moved to Portland when she was five years old. She was the town Democratic chair in Litchfield. She was an advocate for people with disabilities. She heads a non-profit agency that serves people with developmental disabilities in Augusta. She chaired state provider associations, legislative committees, and study commissions.
Use Restrictions
Copyright Bates College. This transcript is provided for individual Research Purposes Only; for all other uses, including publication, reproduction and quotation beyond fair use, permission must be obtained in writing from: The Edmund S. Muskie Archives and Special Collections Library, Bates College, 70 Campus Avenue, Lewiston, Maine 04240-6018.
Recommended Citation
L'Hommedieu, Andrea, "Kinnelly, Charlene (Pomeroy) and Pomeroy, Arlene oral history interview" (2000). Edmund S. Muskie Oral History Collection. 193.
https://scarab.bates.edu/muskie_oh/193