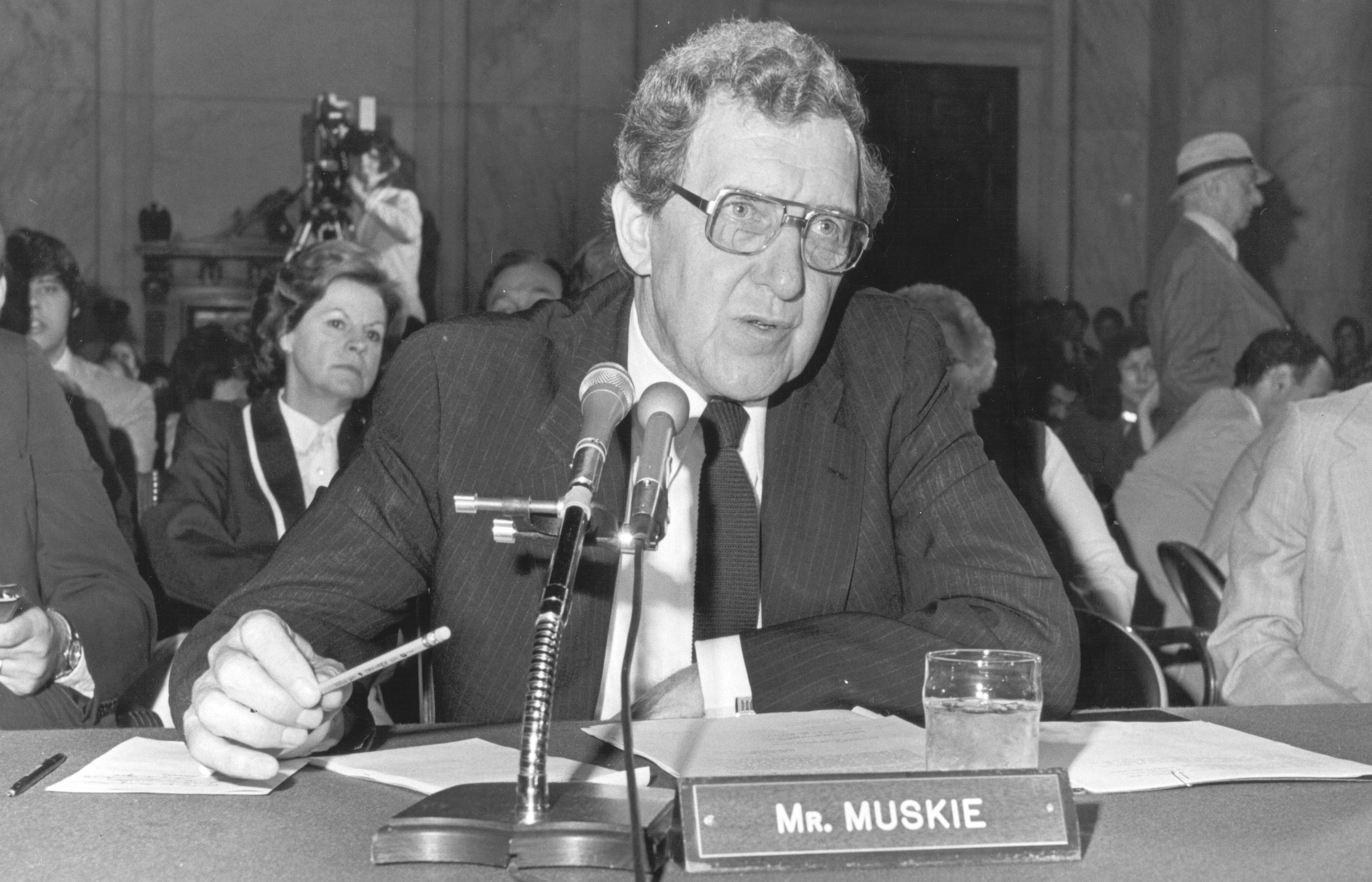 Document Type
Oral History
Publication Date
9-13-2000
Abstract
Daniel Hassed "Austin" McInnis was born in Rumford, Maine in 1914. His father was an electrician and his mother worked in the batting mill. He made money during the Depression working as a caddy. He attended Bentley College and then returned to Rumford to work in the mill. From there, he was hired as an accountant at a Chevrolet dealership and worked there until he retired.
Frances (Kowalzyk ) McInnis was born on March 15, 1923 in Rumford, Maine. Her parents moved to Rumford around the same time that the Muskies moved there, attracted by the promise of mill jobs. She went to a French parochial school and then joined the military service. Ed Muskie was her high school English teacher during the one year he taught high school after graduating from Bates. After serving in the military, she became a teacher.
Use Restrictions
Copyright Bates College. This transcript is provided for individual Research Purposes Only; for all other uses, including publication, reproduction and quotation beyond fair use, permission must be obtained in writing from: The Edmund S. Muskie Archives and Special Collections Library, Bates College, 70 Campus Avenue, Lewiston, Maine 04240-6018.
Recommended Citation
L'Hommedieu, Andrea, "McInnis, Austin and Frances oral history interview" (2000). Edmund S. Muskie Oral History Collection. 249.
https://scarab.bates.edu/muskie_oh/249