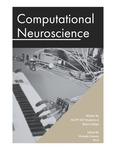 Files
Download Table of Contents (181 KB)
Download Chapter 1: Preface (1.7 MB)
Download Chapter 2: What is Computational Neuroscience? (848 KB)
Download Chapter 3: Hodgkin and Huxley Model (844 KB)
Download Chapter 4: Reverse Correlation and Receptive Field Mapping (789 KB)
Download Chapter 5: Neural Networks (781 KB)
Download Chapter 6: Decoding (1.1 MB)
Download Chapter 7: References (144 KB)
Download Chapter 8: Glossary (245 KB)
Document Type
Open Educational Resource
Disciplines
Computational Neuroscience | Neuroscience and Neurobiology
Keywords
computational models, neural networks, encoding and decoding, open textbook, undergraduate
Description
In Fall 2019, the Computational Neuroscience class at Bates College collaborated to begin an open textbook. Eight students across three majors collaborated to present the content they were learning to students who were similar to themselves. This project serves both pedagogical and social goals. By writing for fellow students, we leveraged the power of teaching for learning. By bringing together students of diverse academic backgrounds, we leveraged the power of peer instruction. Finally, by writing in the open, students not only brought their best work forward, but are working to contribute to an open knowledge environment that democratizes information. This is version 0.0 of a living document that will be extended and revised over the course of several generations of students.
Creative Commons License


This work is licensed under a Creative Commons Attribution-Noncommercial-Share Alike 4.0 License.
Recommended Citation
Greene, Michelle and Students, NS/PY 357, "Computational Neuroscience" (2019). Open Educational Resources. 1.
https://scarab.bates.edu/oer/1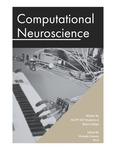 Included in
COinS